Winter Preenings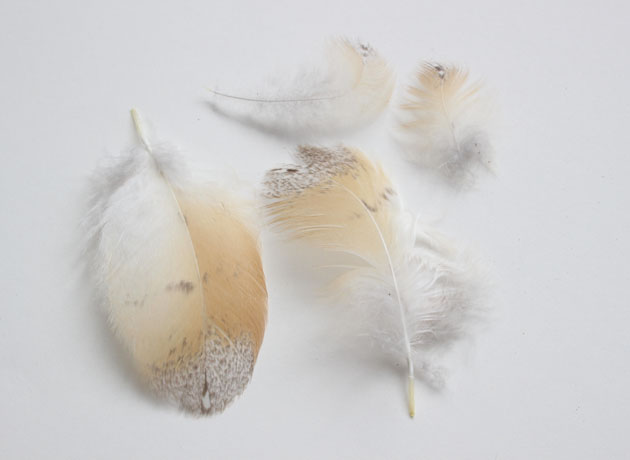 I've collected these feathers over the last few months.  The soft, feathery gifts lie beneath the Barn Owl's nightly perch, and show me she stayed there a while to preen.  Sometimes there is just the tiniest wisp of grey fluff in evidence, and at others, treasures like these.  They are so soft and light – I'm holding my breath whilst looking at them and staying quite still – the slightest movement sees them gust upwards and off.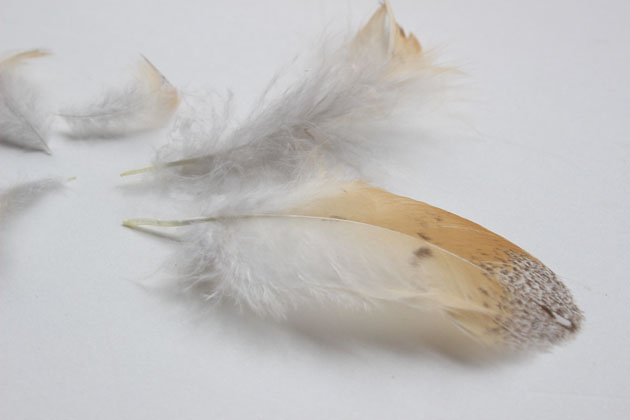 Barn owl feathers have special qualities – which they need for that slow, silvery, silent flight and they spend a lot of time carefully preening to keep them in the best condition.  Barn Owls have evolved a rather irregular and slow moulting process, which usually happens around September, so as not to affect their flight whilst shedding.  I can tell where they've been hunting, or  resting up too, from the snippets of leaf, grass, twig and undergrowth mixed up in the preenings.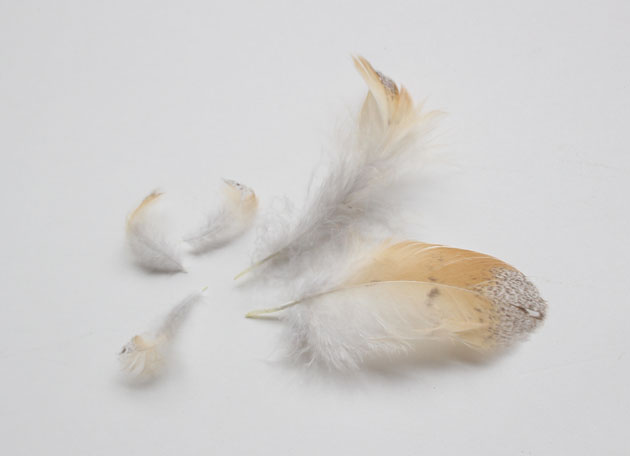 I wonder if it is a sort of madness to think it, but to me it is communication – my owl leaving me messages and knowledge of it's wild Barn Owl life.  This is Barn Owl speak (my owl doesn't like to be seen) which I'm trying to understand best and fast as I can.
I think we must listen to the wild more.