In the Workshop today – Lapwing sculpture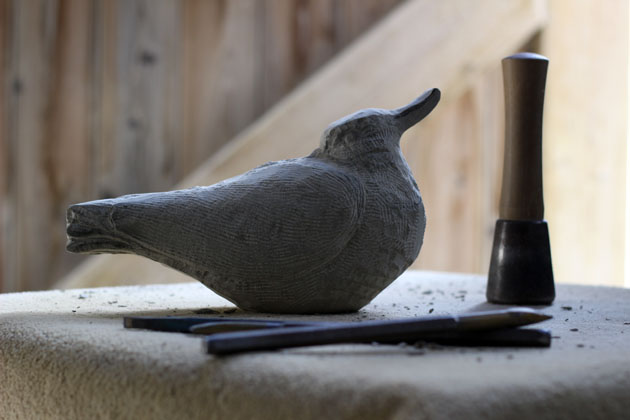 I can hear Lapwings calling as I carve.  A couple of weeks ago I saw a sole bird and rejoiced its return to my little area of the North York Moors – Lapwings nest in the fields above my workshop.  The wind was high, and the Lapwing was buffeted in the sky, and I wondered if it must feel it had returned to the moor too soon.  I got back to the  stone Lapwing on my workbench.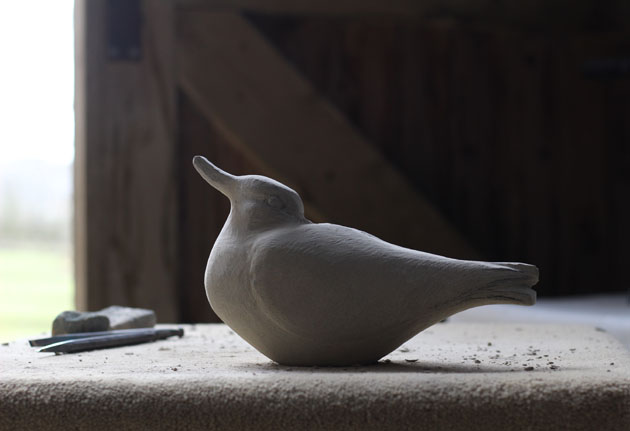 I'm at the stage here of sanding the stone in an effort to eliminate the bumps and indents left by the chisel.  I love smooth, tactile stone surfaces, but this does require considerable time and effort to achieve, for which I don't believe there is a short-cut.  For me it is worth every minute of the labour.
I work initially with a course abrasive and then progress to finer and finer grades to remove the numerous tool marks which occur when forming the work.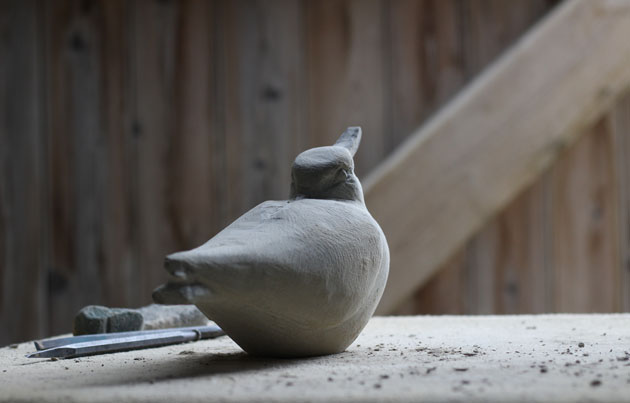 There are many Lapwings now feeding in the grassland as I look out of the workshop, and I watch them in their demandingly vocal swoops and tumbling flight.
For a view of the finished Lapwing Sculpture – after final sanding I took the Lapwing up to the moor edge and there was just time to take a picture as the light faded.