In the Workshop today – Turtle Doves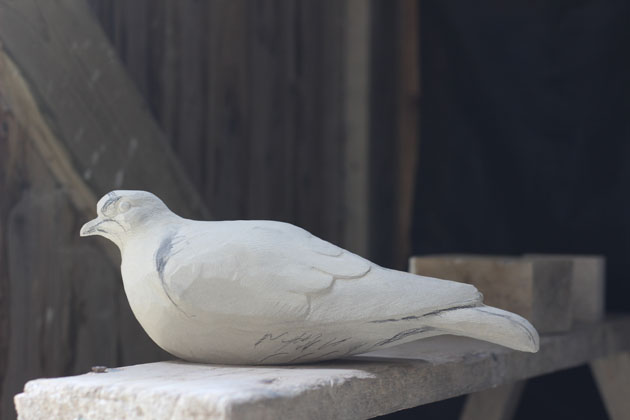 Said to represent innocence, purity and enduring love, Turtle Dove lore in deeply notched into our minds – seen in art, poetry, Shakespeare, Egyptian carvings, they were even said to draw the heavenly chariot of Aphrodite herself!
The name seems strange doesn't it, but they're not in any way related to turtles, these doves were so named because of the soulful purring sound they make.
The turtle-dove's name is Streptopelia turtur – turtur is a Latinisation of their turr turr turr song.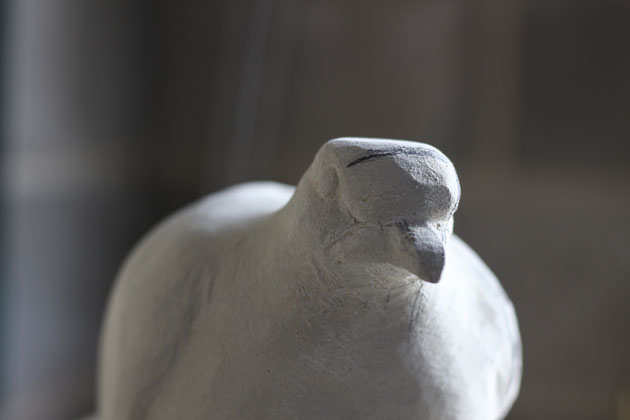 I'm carving two Turtle Doves for the exhibition in September and auction in October in aid of Turtle Dove conservation locally.  This is the first here, showing the roughing out stages, and then the almost finished sculpture.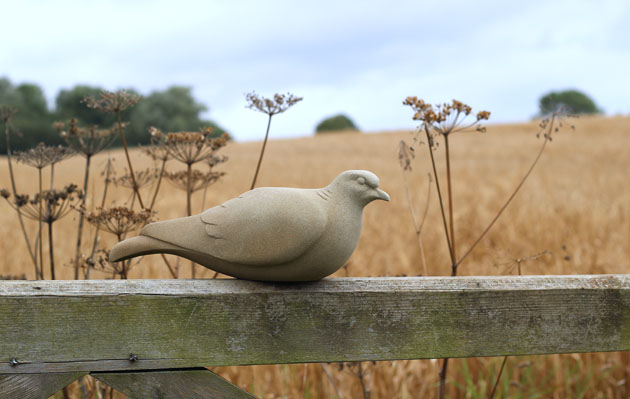 I do hope you'll be able to come along and support the exhibition (perhaps even make a bid for one of the pieces of art!) and the fantastic work being done by the North Yorkshire Turtle Dove Project.
Saving Turtle Doves
5 September – 16 October 2019
at the Courtyard, Dalby Forest, North Yorkshire and the Inspired by Gallery, North York Moors National Park Centre in Danby