Yellow Bird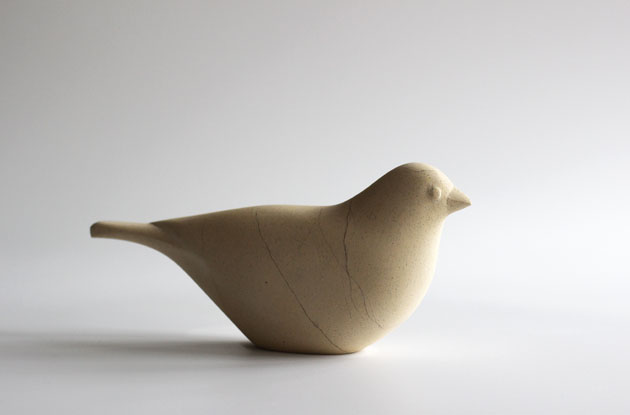 During the Big Garden Birdwatch 2020 I was reminded of Lines Written in Early Spring by William Wordsworth.  I couldn't remember it all, but do recall
The birds around me hopped and played,
Their thoughts I cannot measure:-
But the least motion which they made
It seemed a thrill of pleasure.
And so it was this weekend, as my garden (workshop) birds to-and-fro'd and I jotted and counted.
Blackbirds featured, as did Tree-Creeper and Nuthatch.  So pleased to see a Bullfinch too, male – resplendent red – they do make the most beautiful sound, a gentle, soft calling tone.
All of it – the watching and the joy, inspired this Yellow Bird, a carving in Tadcaster Limestone.