York Minster Stone Carving Festival 2018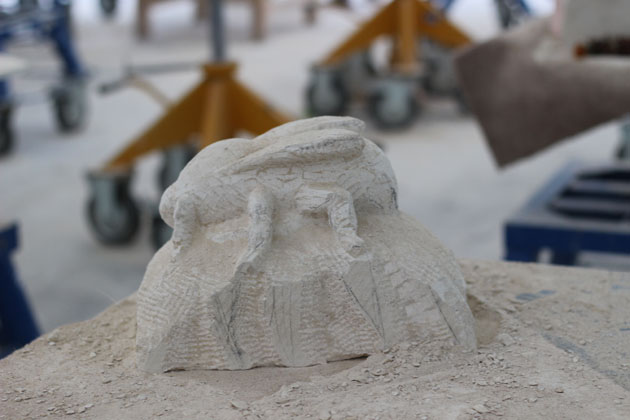 I decided in the end on my original insect idea – a bee, just landed on a flower.  The first day saw plenty progress the shape roughly outlined, ready for day two detailing.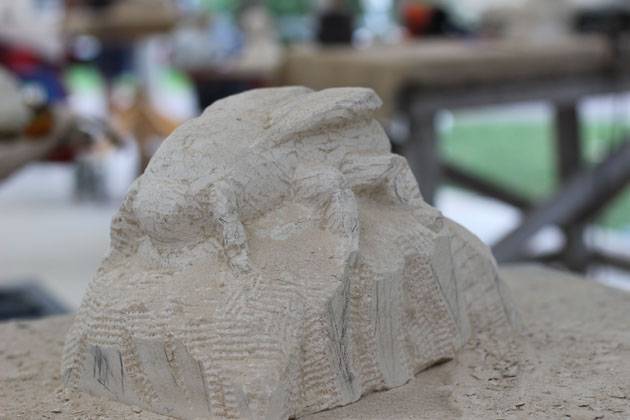 I thought things hadn't gone too badly, but was reminded of the pace required when I looked round to see the other carvings.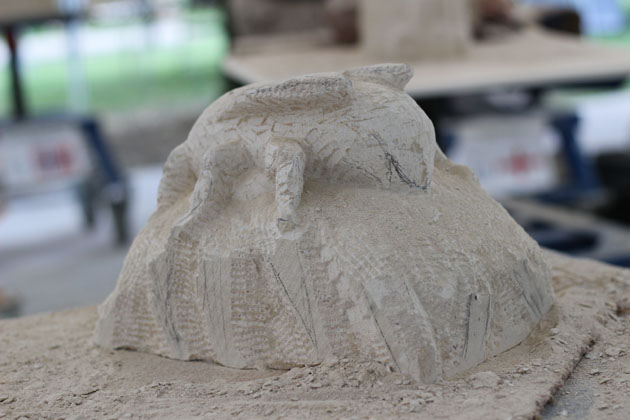 Day two just flew by and I didn't quite get my bee carving finished – another day would have been great!  In any case it got carried off to the auction table ready to go under the hammer.  Prizes were awarded and then the crowds gathered for the sale.   All was well for bee and a little flurry of bidders saw it achieve well for Minster funds.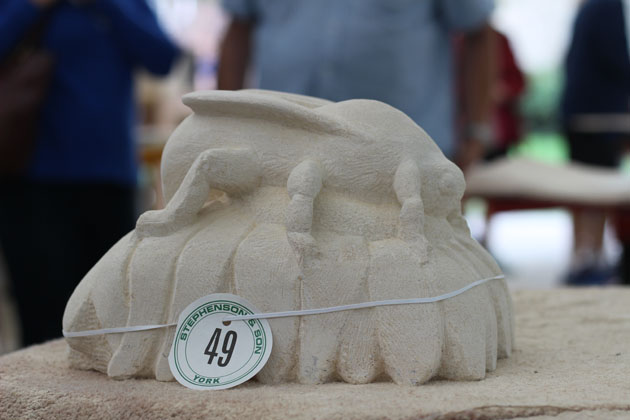 The lady who bought my bee made herself known, which was lovely, and she lives in York, so I delivered Bee on a Flower for her after the Festival, and popped it in her heavenly garden – where it now sits happily amongst her collection of carvings and other sculpture.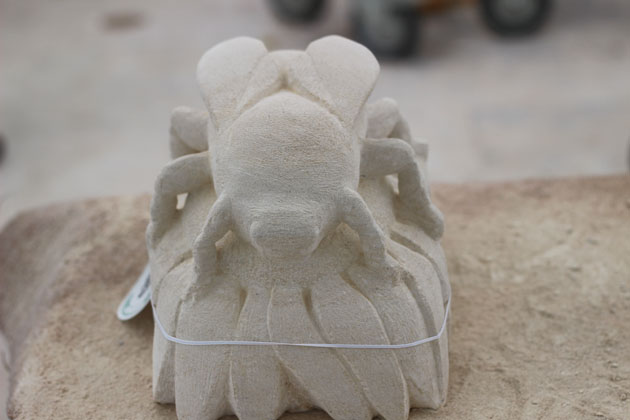 I've written in a bit more detail about the Festival here, including lots of images of pieces carved.  The quality of work was astounding.  What a wonderful event to be part of, I loved the whole weekend, it surprised me in ways I hadn't imagined or thought of,  which is hugely inspiring, and I have a feeling it will make me a better carver.
York Minster Stone Carving Festival 2018
#stonefest18