Bold Forms and Fine Foliage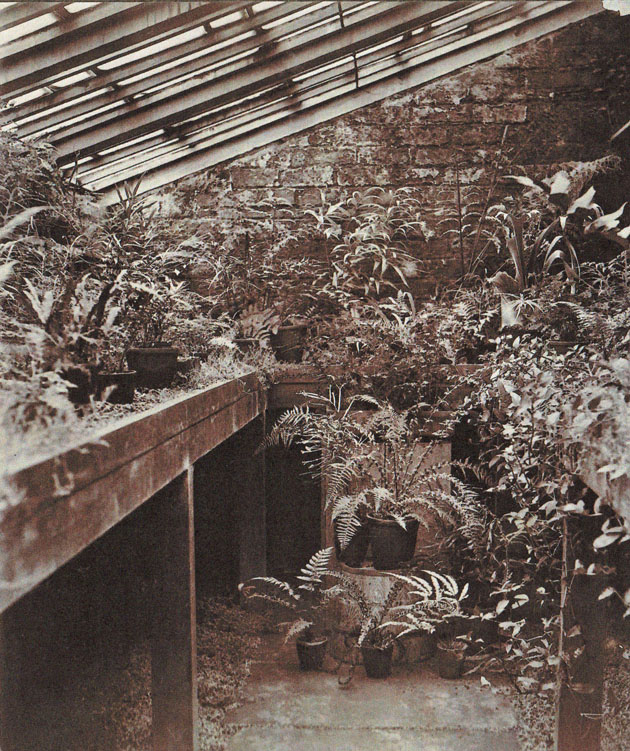 Today I bought a little fern in a pot.   A love for them must run in the family – this is a view of my great-grandfather's greenhouse.  He took the picture too – photography was another of his passions.
Ferns found in stone are a glory too, the fossils showing such crisp detail of of each fern frond.  I've got ideas for stone fern fronds, and these prompted and justified my purchase!  Next step drawing.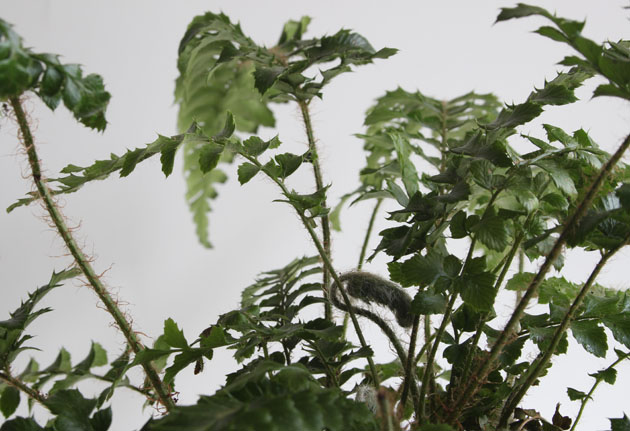 My poor fern is getting picked at, proddled and examined in fine detail.  Indeed what forms and fine inspiration.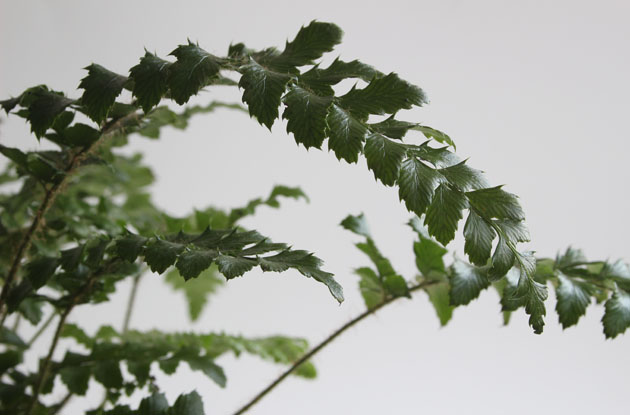 As I look through the arcs and spikes of my fern, it feels like walking into the sepia greenhouse and I'm surrounded in ferny fineness.