Botanical Sculpture – pod series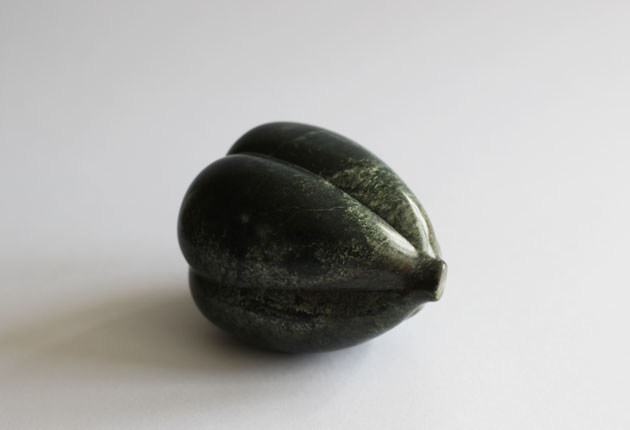 There's nothing more I like than polishing a sculpture once all the surface sanding and preparation has been done. It is the moment when the colours and richness of the stone are revealed to surprise and astonish.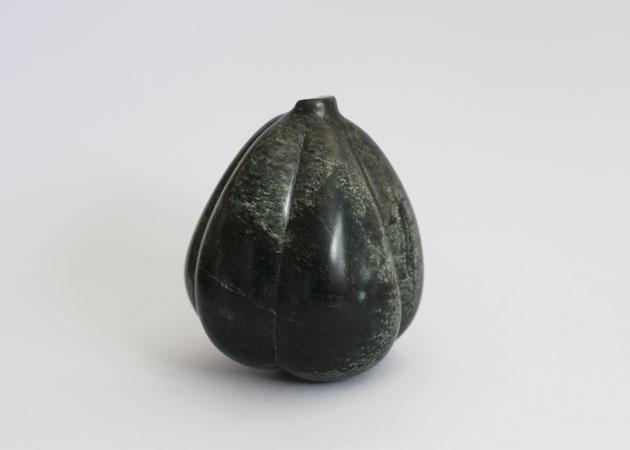 For this pod I selected a serpentine stone, knowing it was green, but ultimately its true colours, and markings are only disclosed in that final stage of buffing to a shine. The sculpture is then to get to know all over again. The nature and colour of a stone has such impact and vitality.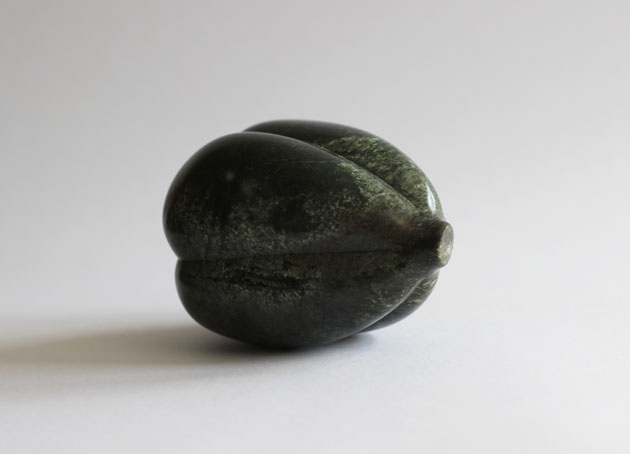 For my series of organic sculptures this exuberance is significant – we're talking about the energy and dynamism of seeds and their protective pods and cases. The form in this sculpture is an oval, divided by swelling lobes, a simple shape to let the stone have its head and balance the carving with just the right amount of energy.
Other organic sculpture in the series
Sandstone pod
Springstone pod
Dolomite pod
Tadcaster bud