Giraffes in Lastingham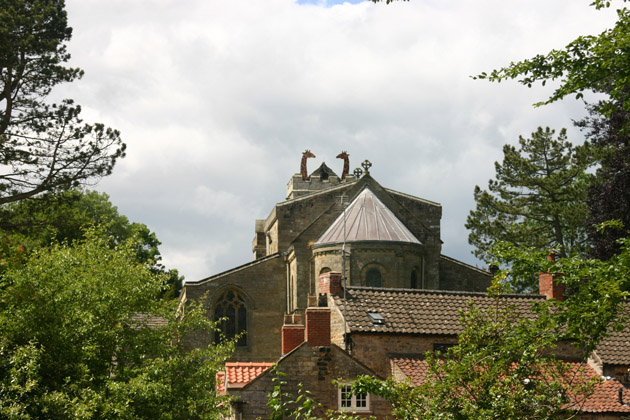 What a fabulous sight, suddenly they appeared, lifting their heads up out of the top of the church tower!
They're part of Noah's Flower Festival in the village from the 10th to 19th July 2015 at St Mary's Church, Lastingham.  There's an Ark, Animals, Flowers, Well Dressing and Music.  On some evenings there are talks –  Predators – A biologist's View  and Floods and the Kirkdale Caves.  The event is open each day from 10 am to 6 pm.  Full details about what is happening each day on the Lastingham notice board.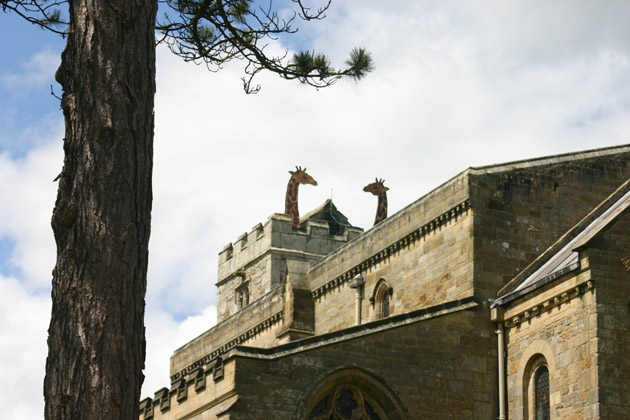 A pop-up Ark Cafe will be open for teas and refreshments to keep you going whilst enjoying the sights and sounds at the Festival.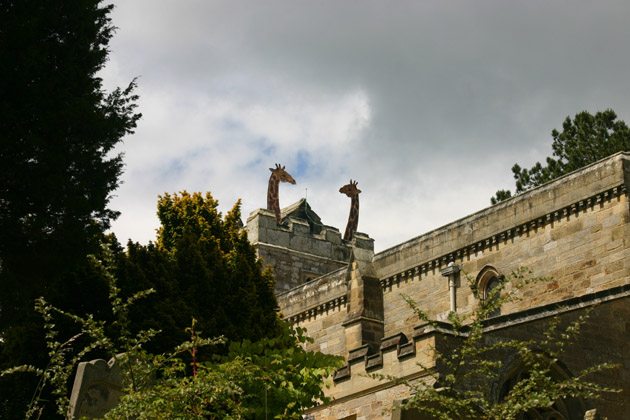 Noah's Flower Festival – Lastingham
10 – 19 July, 2015
10 am – 6 pm daily