I love having stone in stock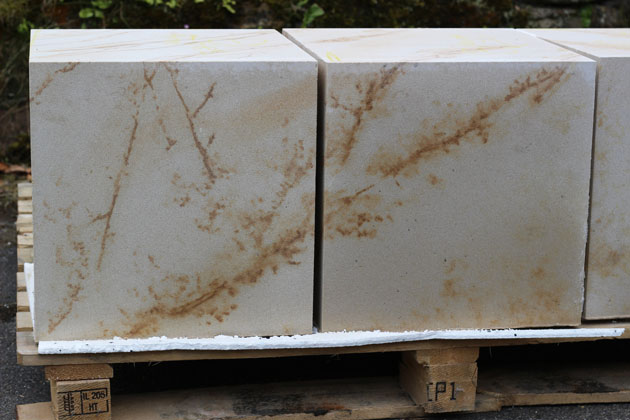 Today I took delivery of a pallet full of Hazeldean Sandstone from Hutton Stone – a couple of the blocks are for sculpture I've been commissioned to carve, and the rest will go into stock.  I'm absolutely thrilled with the markings in these pieces!
I love the feeling of being surrounded by stone – a supply of raw stone, fresh quarried, to pick from is so pleasing, makes me feel satisfied and secure.   It helps customers when they visit too – a little insight into the many and varied forms of sandstone available, the tones, textures and feel – at least of the ones I like working.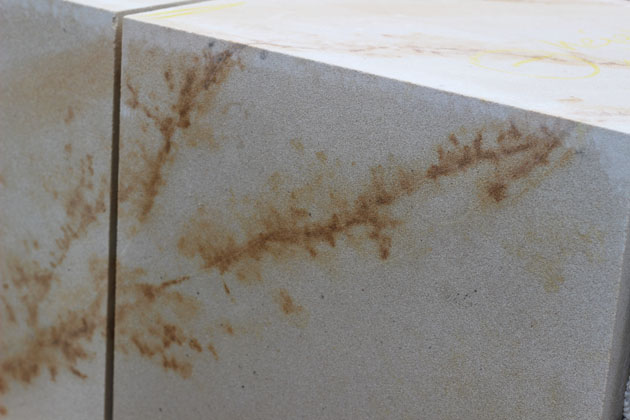 I tour my stone stock from time to time, (often!), as a reminder.  When I have a sculpture idea forming in my mind I can immediately see if a particular piece of stone will be suitable, if its nature is right.  Allocating stone to shape.  Contentedness comes from that.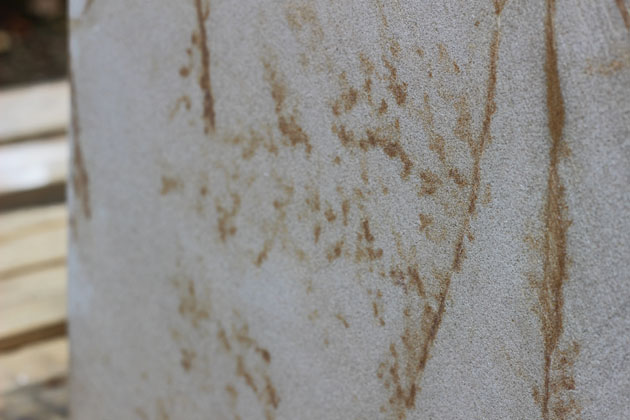 For now I've got a bit of unloading and stacking labour to do!
Sculpture I've carved in Hazeldean Sandstone
Barn Owl – looking back
Fox – sitting
Barn Owl – pale faced
Eagle – grounded
Barn Owl – in Winter light