A mate for Bamboo Bird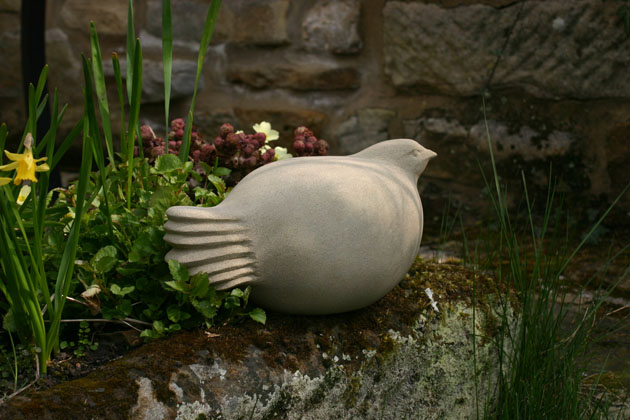 This is Bamboo Bird II – although perhaps the sculpture ought to be called sunshine bird.  It has been glorious here and I've been working outside all week, today putting finishing touches and carving details into tail and beak.
The sculpture is a partner for Bamboo Bird as promised – they've just met, and I'm happy to say all seems to be going well.
Bamboo Birds are part of my exhibition at the White Fox Gallery throughout May.