Otter Streamside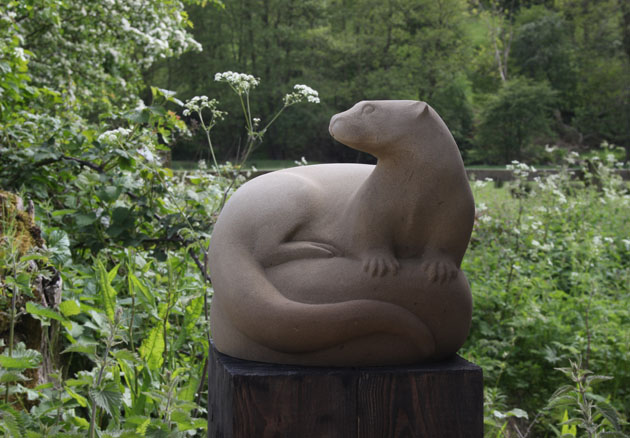 Today I delivered and set up pieces at RHS Garden Harlow Carr for the Streamside Sculpture Trail which is on during June.  At the gate I met a similarly loaded vehicle, with sculpture padded and strapped for the journey – and in the gardens other sculptors busy setting out their pieces.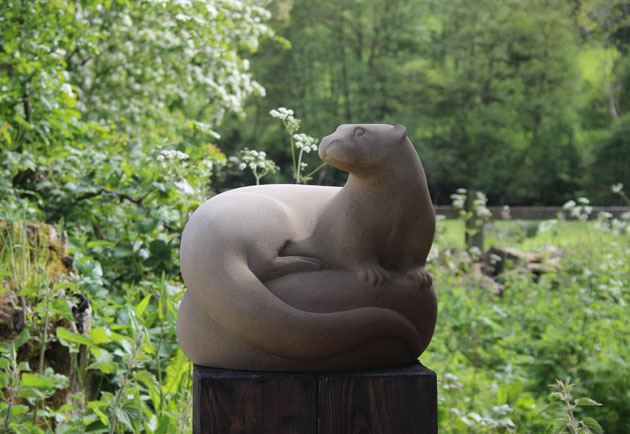 One of my sculptures for the trail is Otter carved in Yorkstone.  I've placed him on a pebbly part, near the bank of the stream, so he's got a wonderful view of the water going past and winding onward through the garden.  Whilst setting up I was kept company by a pair of Grey Wagtails, bobbing and flicking around, proddling between stones for food (they seemed totally unconcerned by me and came very close).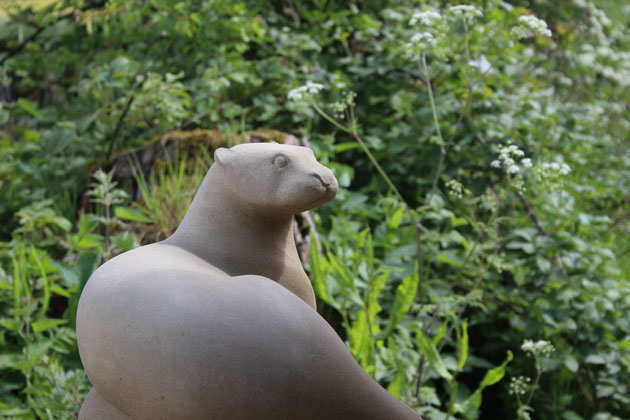 Thankyou to the RHS Garden Harlow Carr garden staff, who were wonderfully helpful and to Deborah  (and her son, sorry I've forgotten your name!) of Just Makers at the Bath House who has organised the Sculpture Trail.
I've had a glimpse of some of the beautiful pieces in the trail – very exciting – and what a setting for them all!
Here is a little taster for you