From the Rookery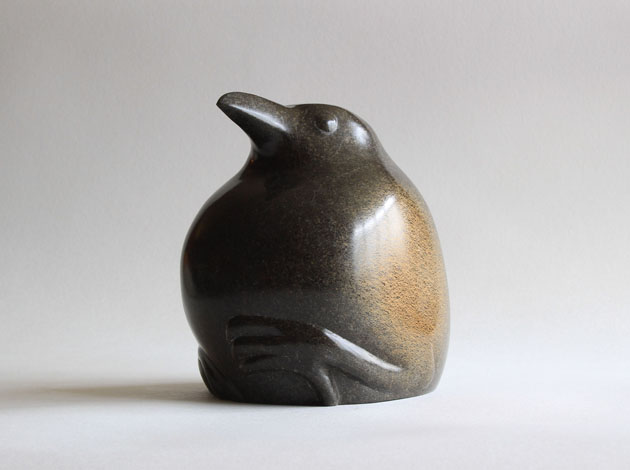 This bird sculpture is carved in Springstone (a hard Serpentine stone mined in Northern Zimbabwe) and I've called it Fumblefot.
The piece of stone is actually an off-cut from a sculpture I previously carved (Fugol), and in a similar way I've retained the golden colouring at the outer edge, inside the stone turns to deep, rich black.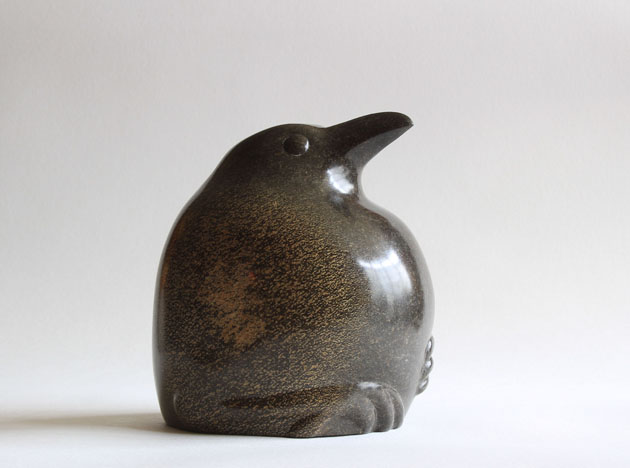 The sculpture is very much inspired by nestlings and young birds just flown or who accidentally find themselves out of the nest – they are often wobbly on their legs and seem to find difficulty in controlling their limbs – innocently wide-eyed, big-footed and precarious.